Cartoon

competition was conceived to promote a 'culture of resistance' and 'defense against evil, violence & terror'.
By i24news
Iran has launched an anti-Islamic State cartoon competition, inviting submissions from around the world to mock the jihadist group.
According to the state-run IRNA news agency, cartoonists were told by Iran's House of Cartoon to focus on "the crimes committed by the Islamic State" and over 800 entries have been received so far from 40 different countries.
Of the 800 entries, some 280 works will be displayed on the streets of Tehran starting Sunday and will later be displayed in four different cultural centers in the city, including one which once displayed cartoons which focused on Holocaust denial.
The website for the competition states that its goal is to "promote the culture of resistance," and "defense against evil, terror, violence" as well as "defense against any occupation in Palestine, Iraq, Syria and Afghanistan."
It continues on to explain that "any kind of help is worthy" to help "uncover" and "reveal the evil face of (IS) supporters" and artists are welcome to submit cartoons on the theme of IS under various sections, including: Abu Bakr Al Baghdadi, Hamad bin Khalifa Al Thani (Saudi Arabia), Benjamin Netanyahu, François Hollande, David Cameron and Barack Obama.
Mohammed Habibi, appointed by the Iranian government as head of the competition, told the Tehran Times that some well-known artists have submitted cartoons under pseudonyms.
"Today, everyone around the world knows about a group of parasites calling themselves Daesh (IS) and is aware of the crimes they are committing against humanity and culture. Now, artists will be given an opportunity to raise awareness of these acts by participating in the competition." Habibi said during an interview on Iranian television.
One Iranian artist who submitted an entry, Shojai Tabatabai, told Press TV that the competition was being held "in order to reveal the true nature of Daesh. Daesh tries to associate itself with Islam but in reality, it has no idea about Islam."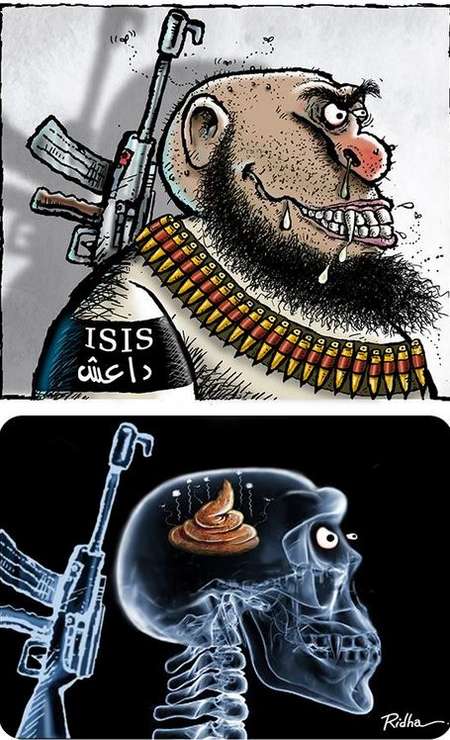 A winner is to be announced on May 31.
View original i24news publication at: http://www.i24news.tv/en/news/international/middle-east/72840-150528-iran-launches-anti-is-cartoon-competition