Kenyan court sentenced a man & woman to either 2 years in jail or payment of $45,000 total, after pleading guilty to using fake Israeli passports to enter Kenya.
Reuters
A Kenyan court on Wednesday ordered two Iranians held under anti-terrorism laws to serve two years in jail or pay a hefty fine after they pleaded guilty to using fake Israeli passports to enter the East African country last month.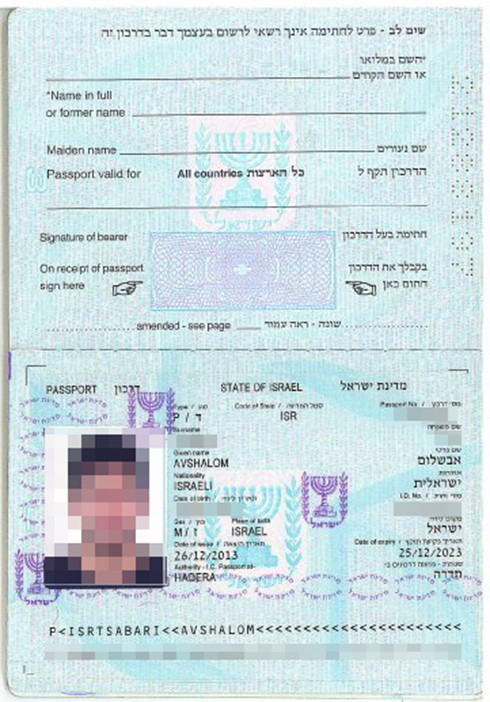 The man's fake passport
Kenyan anti-terrorism police arrested the two on suspicion of plotting an attack in Kenya as they prepared to board a flight at Nairobi airport on Sept. 18 bound for Belgium.
It was not immediately clear whether officials' concerns about a possible attack had been put to rest. It was also not clear whether the two, a man and a woman, would avoid jail by paying the fine of 2 million shillings ($22,422) each instead.
RELATED:
Kenyan security agencies have been on alert after several gun and grenade attacks which followed the killing of 67 people in an attack by Islamist gunmen on Nairobi's Westgate shopping mall in September last year.
In her ruling, Nairobi Resident Magistrate Hannah Kaguru also ordered the two accused be handed over to Kenya's department of refugees once they have completed their sentences.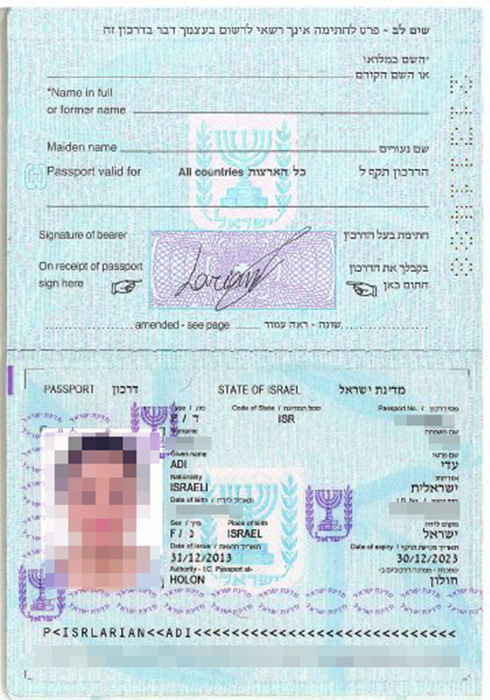 Fake passport used by the woman
They have 14 days to appeal against Wednesday's ruling.
Two Iranian men were sentenced to life in prison by a Kenyan court in May last year for planning to carry out bombings in Nairobi and other cities. The men have appealed against their conviction and a ruling on their appeal is expected on Oct. 14.
View original Ynet publication at: http://www.ynetnews.com/articles/0,7340,L-4576843,00.html