Christian pilgrims flock to Jerusalem  for the ancient fire ceremony at the Church of Holy Sepulcher to celebrate Jesus' resurrection.
By AFP
Thousands of Christian pilgrims filled Jerusalem's ancient Church of the Holy Sepulchre on Saturday for the "Holy Fire" ceremony on the eve of Orthodox Easter.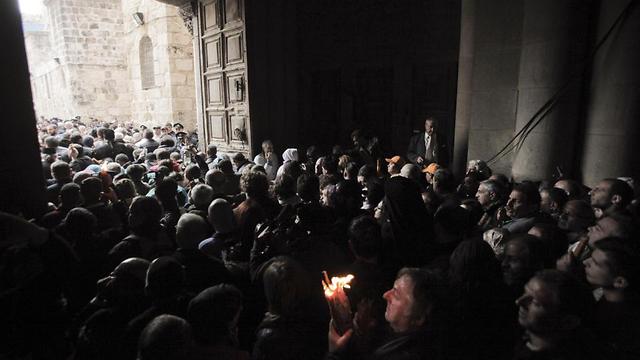 A Christian pilgrim holds up a candle as others gather at the church of the Holy Sepulcher (Photo: AP)
Israeli police spokeswoman Luba Samri said tens of thousands of Orthodox Christians flocked to the church and surrounding streets in the east Jerusalem's Old City for the ceremony, held under a heavy police presence.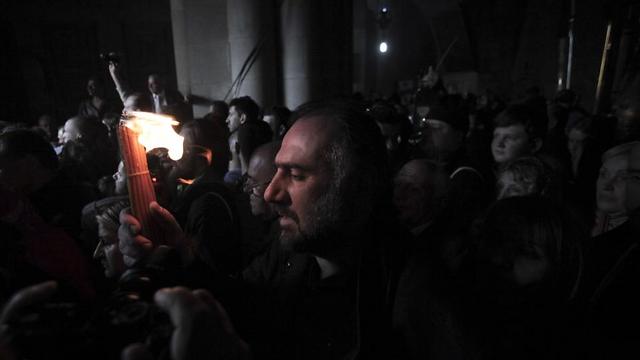 Photo: AP
The pilgrims, mostly from eastern Europe but also Christian Arabs living in the Holy Land, swiftly passed the light on from candle to candle as it emerged from the church.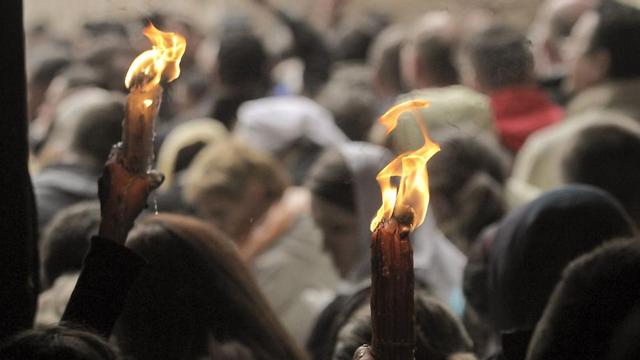 Photo: AP
The flame is also flown out to Greece and other Orthodox countries.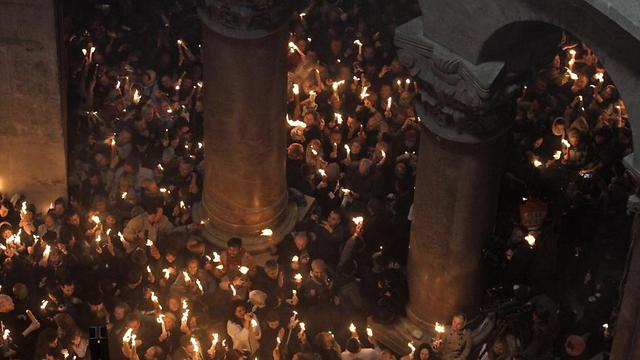 Photo: AP
Believers hold that a divine fire from heaven ignites candles held by the Greek Orthodox patriarch, in an annual rite dating back to the 4th century symbolizing the resurrection of Christ.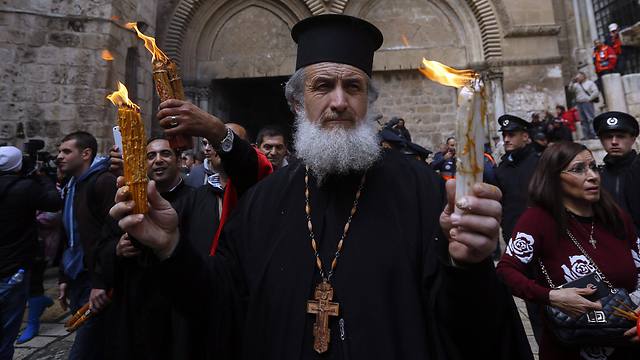 Photo: EPA
The Holy Sepulchre church is built on the site where Christians believe Jesus was crucified, buried and resurrected, and the event is the highlight of the Eastern Christian calendar.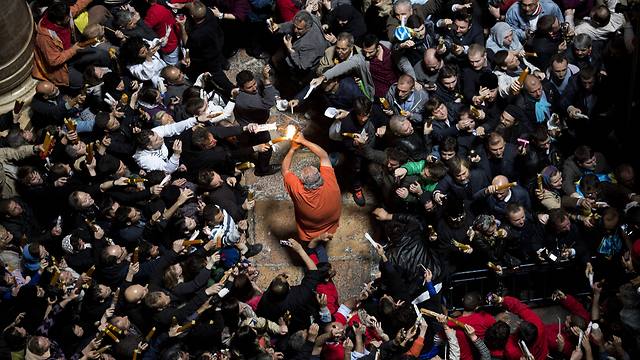 Photo: EPA
Non-Orthodox Christians this year celebrated Easter a week earlier.
View original Ynet publication at: http://www.ynetnews.com/articles/0,7340,L-4645979,00.html