The IDF's Iron Dome battery deployed in northern Israel  intercepted one rocket launched at a northern Israeli city, but failed to intercept 2 other rockets that hit 2 other Galilee communities.
IAF has launched an investigation into these misses.
By Ahiya Raved
The Iron Dome missile defense system intercepted a rocket for the first time along the Israeli-Lebanese border Thursday, but apparently, out of the four rockets that were launched from Tyre, Lebanon, two managed to hit residential areas.
Seeing as the Iron Dome battery intercepted only one Katiusha, the IAF is investigating how two other managed to reach Israel – one in Kibbutz Gesher HaZiv in the Western Galilee and the other in Moshav Shavei Zion in the Western Galilee.
Sources with the aerial defense system stressed that though the Iron Dome batteries are constantly undergoing upgrades and development processes, they will not be able to offer hermetic defense and intercept every rocket that is launched at a residential area.
One of the two sites hit by Grad rockets is an inn for Holocaust survivors, in which damage was sustained to the kitchen, but no one was injured. Several guests who were at the inn's dining room were rushed to fortified space when the sirens sounded.
After visiting Gesher HaZiv, GOC Northern Command Major General Yair Golan arrived at Shavei Zion and talked with the Holocaust survivors. Several of the survivors told Golan: "Perhaps on the radio there is panic, but we are calm and in control. We've seen worst."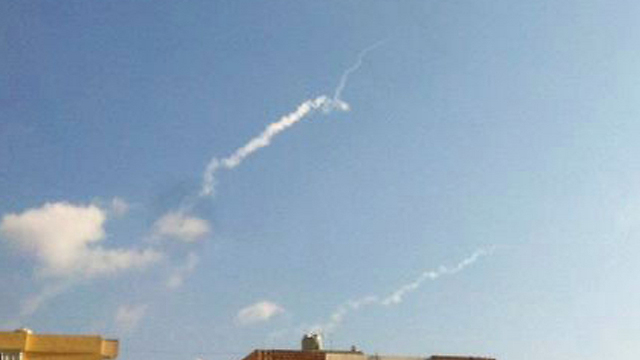 Interception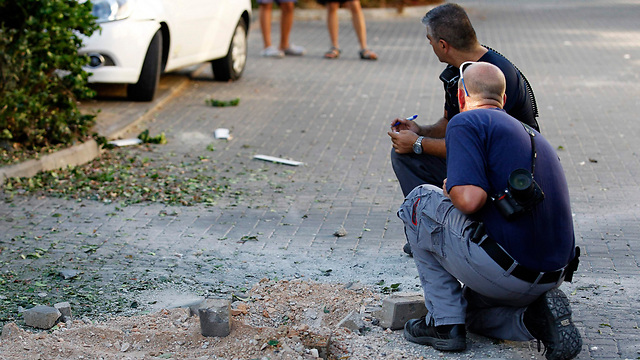 Scene of hit in Gesher HaZiv (Photo: Reuters)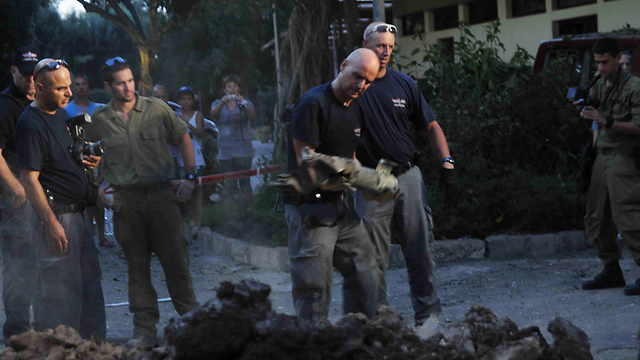 Scene of hit in Shavei Zion (Photo: Avihu Shapira)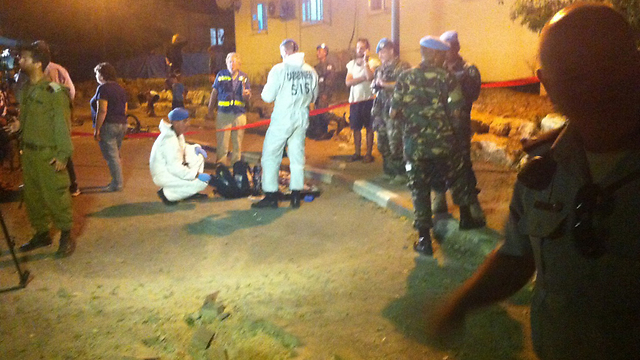 UN troops in Gesher HaZiv (Photo: Shlomo Abramovich)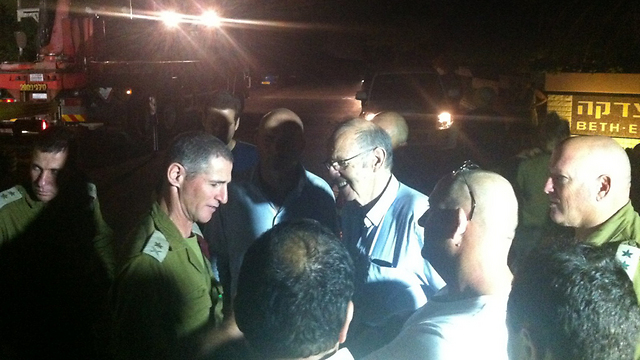 Northern Command chief in Gesher HaZiv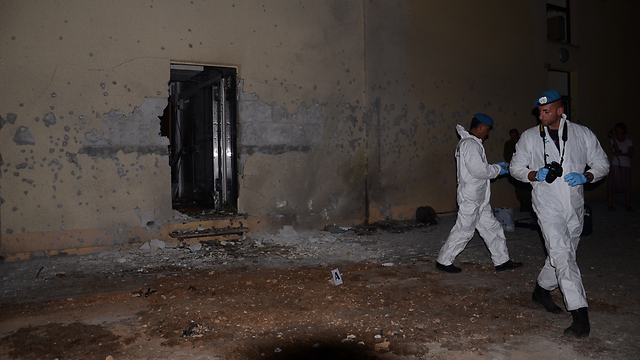 UN troops at Shavei Zion retirement home (Photo: Adham Muhammad)
The rocket, 122 mm in size, caused a large hole in front of the inn.
IDF Chief of Staff Benny Gantz held an emergency meeting with head of the IAF, Northern District commander, head of military intelligence and other senior officers to review possible responses to the rocket attack.
Responsibility
Sheikh Siraj a-Din Zrikat, a Lebanese cleric affiliated with Sunni radicals, said Thursday that the "Abdallah al Aza'am Brigades and the Ziad al Jarah Squadrons" are responsible for the launch of four rockets at the direction of Israel.
The Lebanese Sheikh said that by launching rockets, jihadists will make it to Haifa and other strategic area of the "Jewish enemy.
In a statement published on his Twitter account, Zrikat wrote that "Hezbollah's responsibility for protecting Israel will – God willing – become a difficult task."
The Abdallah al-Aza'am Brigades is an al-Qaeda affiliated Sunni terror group, most likely formed in 2004 in honor of the eponymous Palestinian terrorist who is said to be the mentor of Osama Bin Laden.
Earlier Thursday, residents of Israel's north reported to have heard blasts and air raid sirens. Lebanese media reported that four rockets were fired from Lebanon.
According to Magen David Adom, three people who suffered shock were evacuated to the Nahariya Hospital, as well as a 14-year-old girl who suffered light injuries after she fell when running for cover upon hearing the sirens.
One of those who suffered shock, an 18-year-old woman from Nahariya, told Ynet that she was walking into her house with her family as blasts and sirens started. "I panicked and ran to the fortified space," she said. "It sounded loud and close."
View original Ynet publication at: http://www.ynetnews.com/articles/0,7340,L-4421216,00.html