Additional Iron Dome batteries deployed in north including Israel's Hetz defensive system.
'IDF is prepared for any scenario, so no reason to change our routine,' reports IDF spokesman.
By Yoav Zitun
Hetz (Arrow), the IAF's missile interception system, has raised its alert level amid reports of a looming American attack in Syria in the coming days.
The IDF has also decided to deploy an additional Iron Dome missile defense system in the north. It will join a battery placed in Haifa a number of weeks ago. The IDF is considering deploying an additional battery in central Israel.
IDF Spokesman Brigadier General Yoav (Poly) Mordechai posted on his Facebook page: "As can be expected, the IDF is learning, following and examining the events (in Syria) hour by hour. The Home Front Command knows its job and is working to prepare for any scenario… hence there is no reason for people to change their routine."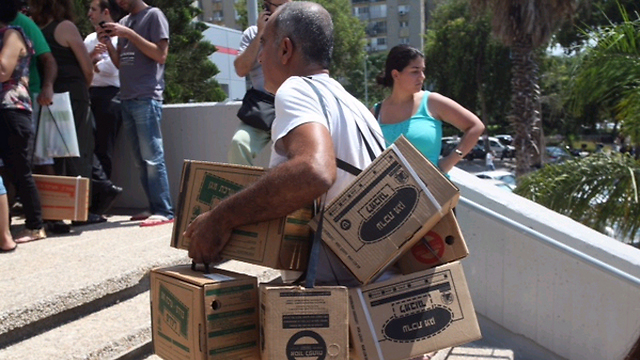 Israelis pick up ABC masks (Photo: Motti Kimchi)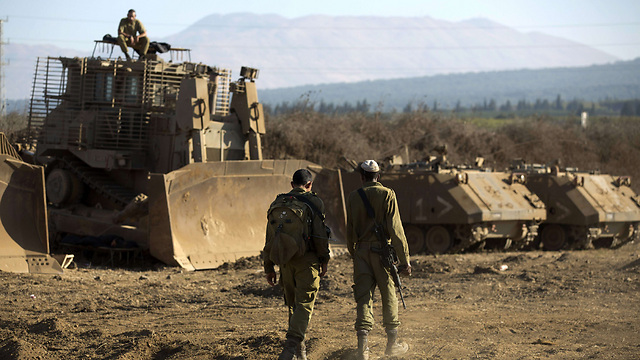 IDF in Golan (Photo: AFP)
Systems employed by Israel's air defence corps include the short-range Iron Dome, the mid-range Patriot and the long-range Arrow II.
Facing potentially imminent attack by the United States and other Western powers over its alleged use of chemical weapons against Syrian rebels, Damascus has hinted it could shoot back at its old foe, the Jewish state. Israel is also braced for rocket salvoes from Hezbollah , Syria's Lebanese militia ally.
Prime Minister Benjamin Netanyahu said on Tuesday that his country wanted to keep out of the Syrian crisis but would "respond forcefully" to any attempt to attack it.
Reuters contributed to this report.
View original Ynet publication at: http://www.ynetnews.com/articles/0,7340,L-4423348,00.html