The US House Representatives adopted Bill targeting the Lebanon-based Shiite movement in a vote of 422 to 0, following a unanimous vote in the Senate on November 17.
By i24news
The US House of Representatives voted unanimously Wednesday to impose tough new sanctions on banks that knowingly do business with the Lebanon-based Shiite movement Hezbollah.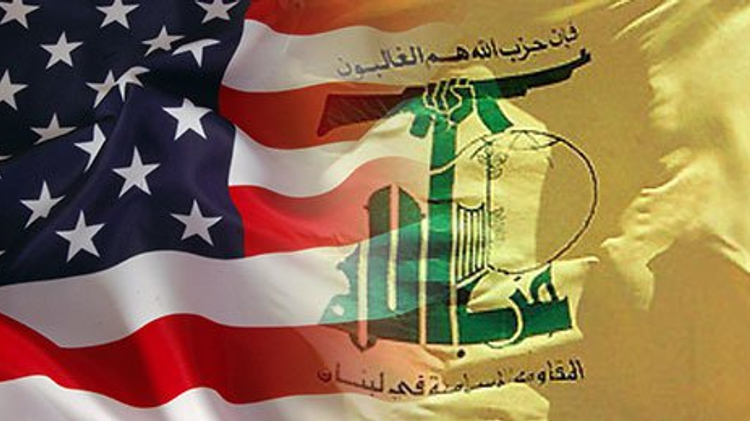 The bill targeting the Iran-backed Hezbollah, which is considered a terrorist organization by Washington, passed the Senate last month. It now goes to the White House for President Barack Obama's signature.
The legislation also targets Hezbollah's television channel Al-Manar by aiming to cut the broadcast of satellite operators that air the channel's programming.
The House adopted the measure 422 to 0, following a unanimous vote in the Senate on November 17.
Obama will sign the legislation, a senior administration official told AFP, adding that the administration has worked with Congress for years "to intensify the pressure against the Hezbollah terrorist organization."
The new rules direct the president to prescribe punishing regulations against financial institutions that conduct transactions with Hezbollah or otherwise launder funds for the organization.
It also requires the administration to present to Congress a series of reports highlighting the group's narcotics trafficking, transnational crime, and operations of international groups linked to Hezbollah, especially in Latin America, sub-Saharan Africa and Asia.
The administration will list those particular countries that support Hezbollah, or in which the group maintains a key logistical base.
"Hezbollah has had to cast a wide net because most Lebanese banks have not wanted to do business with them," a congressional expert on the legislation told AFP.
With participants in Hezbollah's global networks "in our cross-hairs, they should be worried," House Foreign Affairs Committee chairman Ed Royce told lawmakers Wednesday ahead of the vote.
"There is no question that Hezbollah is stronger than ever," said congresswoman Jackie Walorski, who described the group as a dangerous enemy to Israel and one that has amassed more than 150,000 rockets and missiles and gained hardened battlefield experience in Syria.
While the US classifies Hezbollah as a terror group, Russian Deputy Foreign Minister Mikhail Bogdanov was quoted as saying last month that his country does not consider them to be a terrorist organization.
"Some say Hezbollah is a terrorist organization. We maintain contacts and relations with them because we do not consider them a terrorist organization," Bogdanov was quoted by the Interfax news agency as saying.
"They have never committed any terrorist acts on Russian territory. Hezbollah was elected by people to the Lebanese parliament. There are cabinet members and ministers who are from Hezbollah in Lebanon. It's a legitimate socio-political force."
Syrian President Bashar al-Assad has in the past expressed "strong confidence" that Russia will continue supporting his embattled regime, and has also described as "legitimate" the presence in Syria of fighters from Hezbollah backing his forces.
View original i24news publication at:
http://www.i24news.tv/en/news/international/95875-151216-us-congress-votes-to-sanction-banks-financing-hezbollah