The 7 arrested Arab suspects who were housed by Israel on the same street for assisting authorities, allegedly bullied, stole, and beat up several elderly Holocaust survivors.
By Ahiya Raved
The Haifa police said Thursday it arrested seven Palestinians from the same family suspected of abusing Holocaust survivors.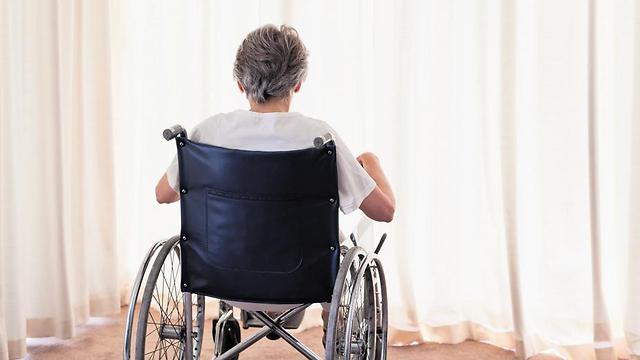 Illustrative Photo: Shutterstock
The seven are suspected of assaulting several of the elderly residents of a home for Holocaust survivors in Haifa's Hadar neighborhood. The suspects allegedly stole from the survivors, bullied them and forbade them from walking on the sidewalk in an area near the home.
Police will bring the suspects for a remand extension on Thursday at the Haifa Magistrate's Court.
The suspects are all members of the same Palestinian family of collaborators with Israel and who were housed in the same street as the Holocaust survivors' home and the offices of the organization operating the home.
The organization filed a complaint with police after members of the Palestinian family vandalized property belonging to the survivors, to no avail.
On Wednesday, the organization's director and security officer once again filed a complaint with the Haifa Police.
"What we heard there was simply horrendous," said one of the high-ranked police officers. "Elderly Holocaust survivors, some not mentally well, went through a series of abuses. Their credit cards were stolen, they were forced to step off the sidewalk and walk on the road, they were beaten, and their property was vandalized."
The seven suspects also allegedly threatened and assaulted employees of the organization and caused damage to their vehicles, among other offenses.
Police said the family members – including some of the suspects – are known to law enforcement authorities from previous incidents.
In a search of the suspects' houses, police found property suspected of being stolen, including jewelry, cellphones, work tools, ect. Police also seized vehicles belonging to members of the family.
View original Ynet publication at: http://www.ynetnews.com/articles/0,7340,L-4667461,00.html