4 firefighting aircraft were called in to protect the homes & dormitories 

adjacent to

 Tel Hai academy and extinguish the wildfire that engulfed the hills surrounding Kiryat Shmona.

 
By Ahiya Raved
A huge fire erupted Sunday afternoon near Kiryat Shmona, leading authorities to begin evacuations in the city's Bimat Tel Hai neighborhood and the campus of the Tel Hai academy.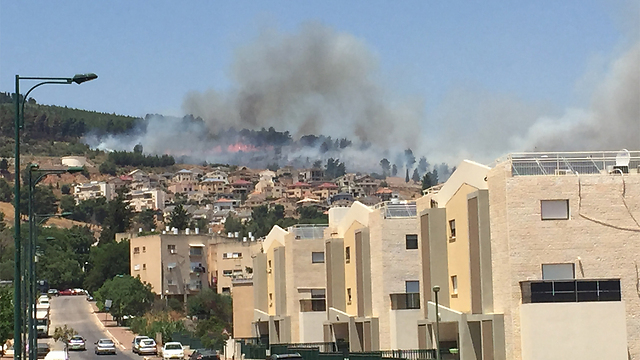 The blaze on the hills from Kiryat Shmona. – Photo: Zar Ohayoun
Seven firefighter teams were active at the scene from the upper-Galilee-Golan station and four firefighting aircraft operating out of the Carmiel station.
Heavy smoke led to the closure of Highway 9977 in the area.
View original Ynet publication at: http://www.ynetnews.com/articles/0,7340,L-4681644,00.html