First a new center will be opened to supervise the restoration & preservation of roughly 2,000 buildings, comprising of the world's largest collection of Bauhaus architecture.
By Itamar Eichner
Germany will donate 2.5 million euros over ten years for the preservation of Tel Aviv's "White City", German Construction Minister Barbara Hendricks told Mayor Ron Huldai on Thursday, with an initial grant of NIS 250,000.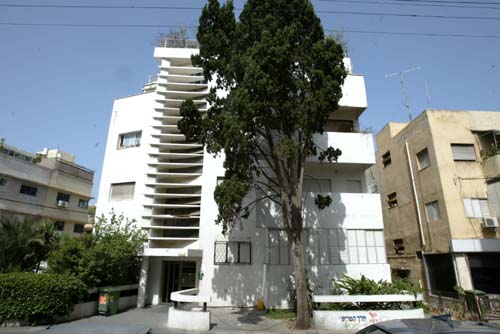 Restored Bauhaus-style building in Tel Aviv – Photo: Zvika Tishler
The project coincides with the 50th anniversary of German-Israeli diplomatic relations.
The White City, which was designated a UNESCO World Cultural Heritage site in 2003, is the largest collection in the world of buildings in the modernist Bauhaus style. Continue Reading »