Israir Airlines

says 7 yr-old court proceedings are still ongoing and was 'very surprised' of the seizure by Portuguese airlines, EuroAtlantic.
By Itay Blumenthal
An Israir Airlines plane was confiscated in Lisbon on Monday night following a claim by EuroAtlantic Airways that the Israeli company owes "tens of millions of euros".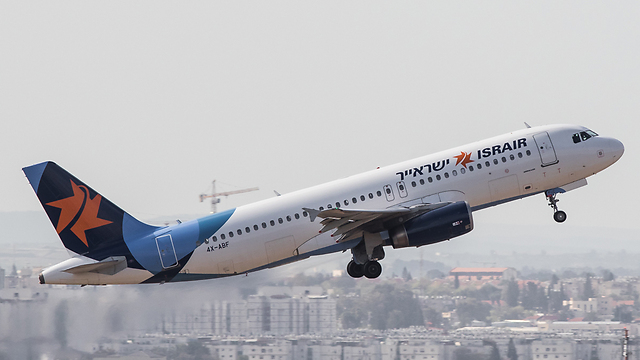 Israir Airbus A320 – Photo: Zohar Azar
Sources told Ynet that the seizure of the plane led to the cancellation of a flight from Eilat to central Israel, leaving dozens of Israelis stranded in the southern city.
The timing was unfortunate for Israir, which saw another one of its planes make an emergency landing earlier in the day because of a faulty engine. Continue Reading »