Ceiling collapses at 3-story building on Herzl St. where construction work was ongoing.
One man dies & 5 construction workers were extracted from the rubble and rushed to hospital.
Eli Senyor
One man was killed and five people were injured Wednesday when a ceiling in a three-story building in south Tel Aviv's Herzl Street collapsed.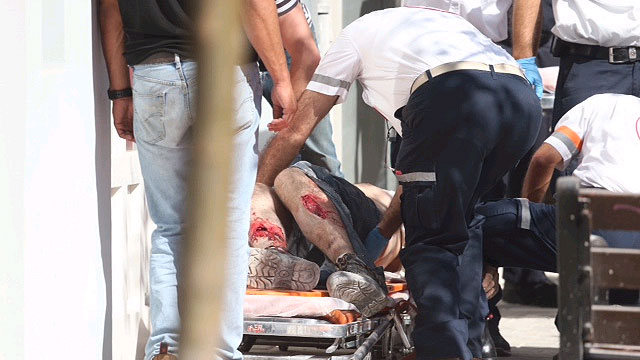 The incident occurred as infrastructure work was being held at the site. One man in his thirties who sustained critical injuries died shortly after the collapse. Five others, all construction workers working at the site, were caught under the rubble and pulled out by rescue forces.
Of the wounded, one is in moderate condition, while the rest sustained light wounds. They were rushed to the Edith Wolfson Medical Center in Holon and the Sourasky Medical Center in Tel Aviv.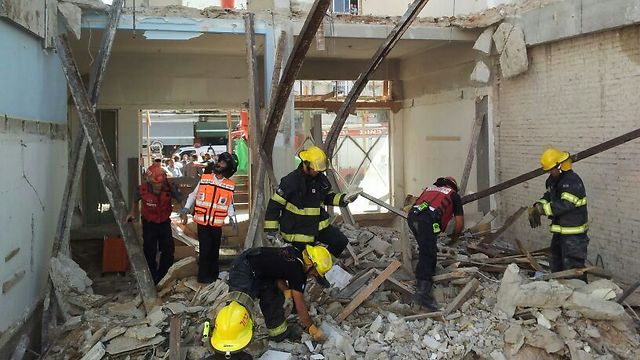 An initial examination suggests that renovation work done on the site led to the collapse of the top floor over the workers. This in turn led to the collapse of the ceilings in the bottom floors but the building's outer exterior remained intact.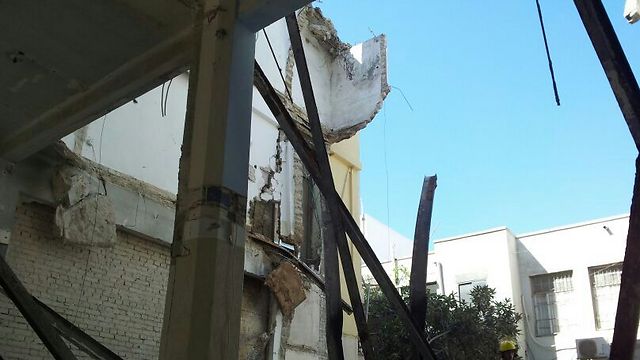 "The roof and top floor collapsed as did the back side of the building which does not face the street," an eye witness told Ynet. "They've been doing some work on the foundations over the past few days; they were digging under the building. There was a loud noise, a cloud of dust and the structure collapsed over the workers."
Some six months ago, an empty building partially collapsed in Tel Aviv's Kalisher street. There were no injuries.
Chen Lahmani contributed to this report.
Photos by Motti Kimchi
View original Ynet publication at: http://www.ynetnews.com/articles/0,7340,L-4428432,00.html