IDF & Police forces searching for young Israeli man in Hebron region after his friend called police claiming missing man went into Arab village searching for tools to change flat tire after being stranded.
By Itay Blumenthal, Yoav Zitun
IDF and police forces are searching the Hebron area in the West Bank between Kiryat Arba and Bayt Einun late Thursday afternoon for a missing Israeli man who is feared kidnapped.
A friend of the missing person called the police at 4:17 pm, saying he and his friend were stranded with a flat tire and that his friend went to find work tools to replace the tire but never returned. He said his friend was wearing a KKL hoodie and a pair of jeans.
Concerns were raised after some of the missing man's possessions disappeared.
Large IDF forces from the Judea and Samaria division were deployed to the area to search for the missing man, including Special Unit soldiers. The troops were searching houses and cars in Bayt Einun.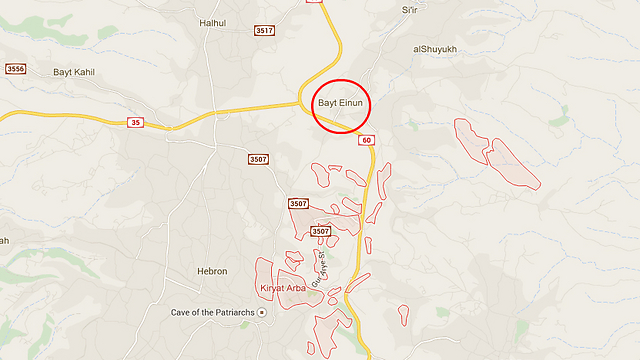 Police and the Shin Bet was gathering intelligence in order to ascertain whether or not the man had been kidnapped. This area is not far from where the three Israeli yeshiva students were kidnapped last summer.
The army closed roads around Bayt Einun on Highway 60 and Highway 35 as part of the search effort.
View original Ynet publication at: http://www.ynetnews.com/articles/0,7340,L-4643883,00.html