With the purchase of an Israeli firm pioneering the field of virtual reality, Facebook will follow Apple, Intel & Microsoft who are already operating VR R&D capabilities in Israel.
By Assaf Gilad, Calcalist
Facebook is negotiating the acquisition of Israeli Pebbles Interfaces, which deals in one of the social network's most promising current fields of activity – virtual and enhanced reality. Ynet's sister publication Calcalist learned that after having acquired Oculus VR, Facebook now wants to buy Emil Alon and Nadav Grossinger's company which develops gesture recognition technology.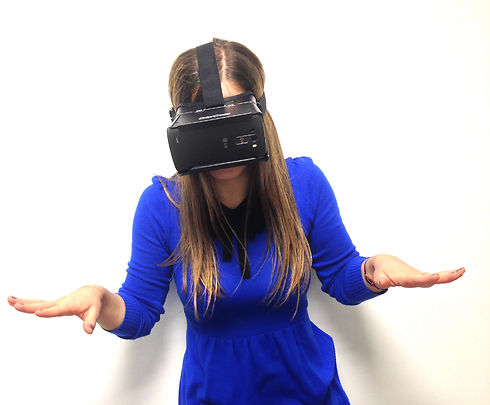 Seeing reality… virtually. – Photo: Archive/Shahar Shoshan
While other pioneers in the field such as PrimeSense and Microsoft focus on body gesture recognition, Pebbles' technology works with finger gestures, aimed primarily at gamers, but also has applications for TV, computers, or smartphone operation while driving.
Recently, Pebbles integrated its technology with Facebook's Oculus glasses, which translates finger gestures into virtual movement on various platforms, through a camera mounted on the glass frame.
A deal between the two companies may reach tens of millions of dollars and provide a hefty return of some 16 million dollars to Chinese investors, such as mobile giant Xiaomi, Israeli funds such as Giza, and US investors such as Robert Bush's VC fund and storage giant SanDisk.
Following the deal, Facebook will be able to open a VR development center in Israel and benefit from abundant local talent in the field. Apple, Microsoft and Intel already are operating VR and AR R&D capabilities in Israel.
View original Ynet publication at: http://www.ynetnews.com/articles/0,7340,L-4680759,00.html