Blast in northern Gaza is believed to have been  Hamas "work accident' that may have been caused attempting to disassemble unexploded Israeli ordnance.
By i24news
At least 40 people were wounded and three killed after an explosion rocked the northern Gaza Strip during the attempted diffusion of an un-exploded Israeli ordnance Thursday night.
Eyad Bozum, spokesman for the Hamas-run Interior Ministry in Gaza confirmed that the explosion occurred at a Hamas training camp in the al-Atatra neighborhood of Gaza City and that authorities were investigating where it was due to the dismantling of the ordnance or a "work accident."
Ashraf al-Kidra, a Gaza health official said "dozens of people were injured, several of them seriously." Arab media quoted local medical sources that 15 people were transferred to al-Shifa hospital, 10 in serious condition and another five in critical condition.
Israel's military said it was not involved in the explosion.
Israel's 50-day war last summer against Hamas, the de facto power in Gaza, killed about 2,200 Palestinians, most of them civilians, and 73 on the Israeli side.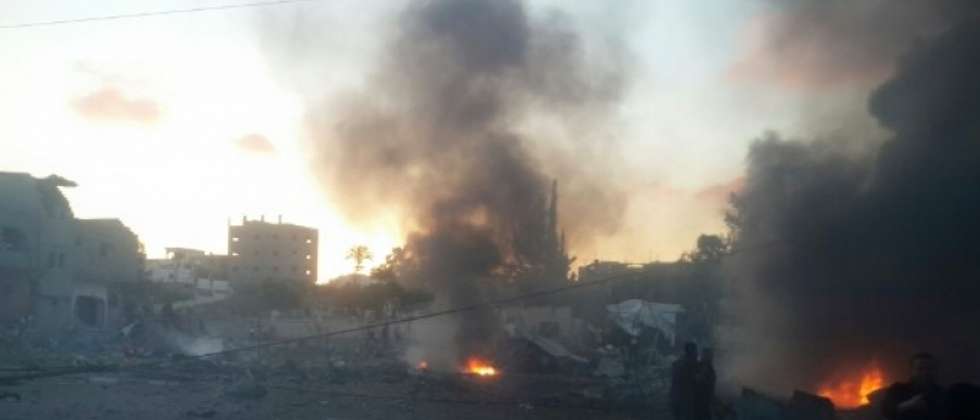 Hamas has continued to train its militants since the end of last summer's war between Israel and Hamas militants.
It was reported in March by the group on their official website that a number of Hamas training camps and bases had been built near the Israeli border, asserting that they were "not afraid" of confronting the Israeli army.
View original i24news publication at: http://www.i24news.tv/en/news/international/middle-east/71192-150514-three-killed-40-injured-in-northern-gaza-blast