Israel's dairy cows have become the most productive in the world through the use of technology and science.
By Reuters
Decades ago Israeli dairy farmers confronted a quandary – how could they provide milk to a fast-growing population in a country that is two-thirds desert, with little grazing land?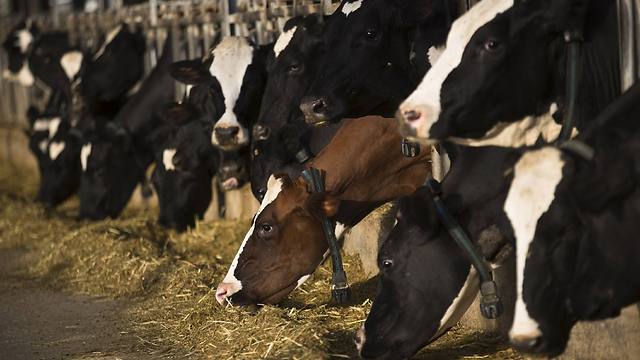 Cows wearing digital collars eat at dairy farm in Kibbutz Yad Mordechai – Photo: Reuters
They turned to technology, developing equipment that boosted output – from cooling systems to milk meters and biometrics – and have made Israeli cows the most productive in the world.
Science rules today, with cows' health, output, genetics and fertility closely monitored by management systems. Continue Reading »