IDF Troops disguised as rioters photographed arresting Palestinian stone-throwing rioters, pulling their weapons and withdrawing with their suspects as Border Police move in to oversee safe withdrawal.
By Elior Levy
A video that emerged online Friday depicts the moments in which a group of "mistaravim" – Israeli security forces who go undercover as Palestinian rioters – apprehended a suspect for
arrest.

The video captured an incident that occurred on Friday at around noon in northern Bethlehem. It opens with the point at which the Israeli troops reveal themselves while dozens of rioters flee the scene for fear of arrest.
The Palestinian captured by the troops tries to struggle but is overpowered. The troops carry him away for arrest as Border Guard troops arrive to protect the departure.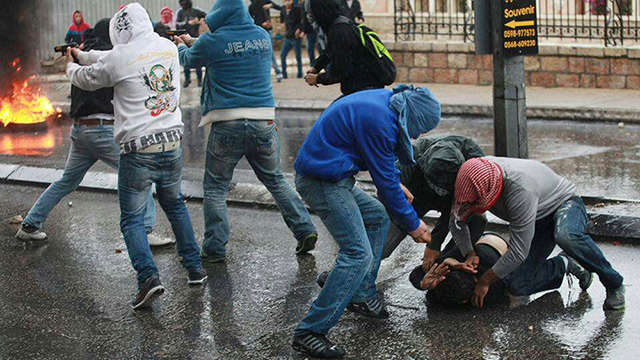 Palestinians have long attempted to combat the "" phenomenon, without much success, through techniques such as using code words known to demonstrators and arriving with shirts tucked into their pants so a gun cannot be concealed.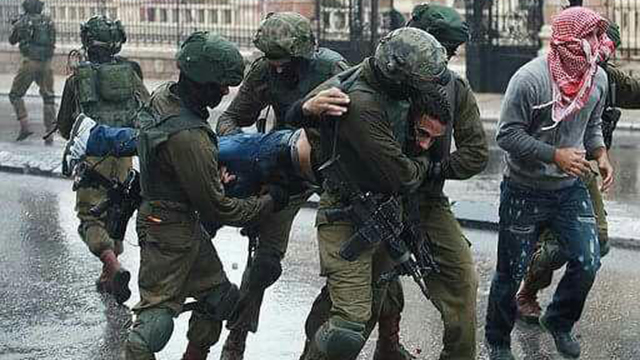 About a month ago, video of a similar incident near Beit El made the rounds online, drawing varied reactions.
Friday was a "day of rage" marked by three terror attacks that wounded Israelis as well as a failed attack.
Security forces and Palestinian clashes at various locations, particularly after several parades organized by Hamas near Hebron, Bethlehem, Qalqilya, Kafr Qaddum and Rachel's Tomb – where the video was filmed.
View original Ynet publication at:
http://www.ynetnews.com/articles/0,7340,L-4721941,00.html