The Jewish State's fortified fence along Egypt's border to be expanded as gov't fears armed militants and/or illegal immigrants may exploit the porous border.
By Reuters, Itamar Eichner
>Israel's security cabinet has approved extending the fortified fence along its Egyptian border into a section of the frontier with neighboring Jordan, Prime Minister Benjamin Netanyahu said on Monday.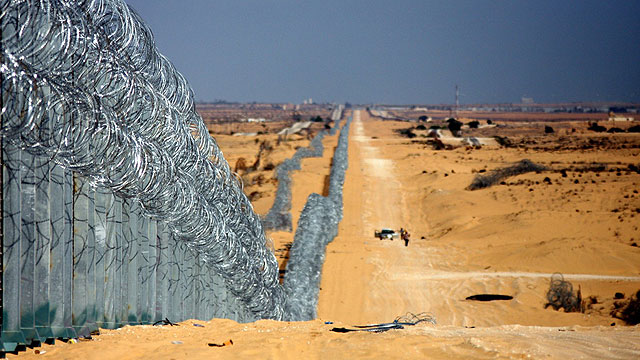 The security fence bordering Egypt seen in 2012 – Photo: Roee Idan
Jordan and Israel closely coordinate security for their 240 km (150 mile)-long border as well as for the strategic 95 km (60 mile)-long Jordan Valley within the West Bank.

But the Netanyahu government worries that African immigrants and armed jihadi infiltrators might try to reach Israel via Jordan after the Egyptian Sinai border was fenced off with a 5 meter (16 foot)-high razor-wire barrier in 2013. Continue Reading »