Jordanian security forces reported to have  arrested foreigner possessing 45 kg of high-grade explosives in 'most serious case in a decade'. 
By Roi Kais
The Jordanian newspaper Al Rai reported Monday morning that Jordanian security forces had foiled a terror plot by a member of an Iranian-backed group.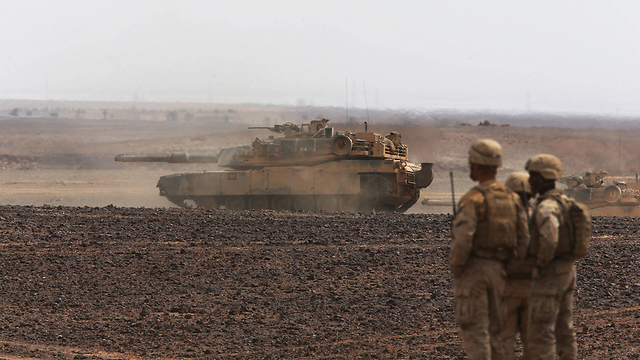 Joint training by Jordanian and US militaries – Archive Photo: Getty Images
According to the report, the suspect belongs to the Iranian Bayt al-Maqdis group – which is unrelated to the identically named Egyptian group has recently changed its moniker sworn allegiance to the Islamic State group.
The suspect reportedly holds Iraqi and Norwegian citizenship, was arrested in northern Jordan, and found to be in possession of large amounts of explosives. Continue Reading »